Malouf Mattress Protectors in Twin and Full Sizes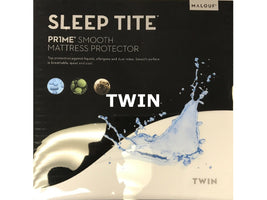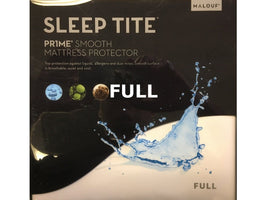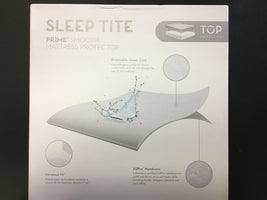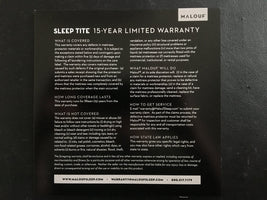 Protect your Mattress
A mattress is an investment you hope will last for years of reliable use. With Malouf mattress protectors, ensure this investment lasts for years without any worry! This is one of the most trusted options on the market for this particular need.
Malouf Sleep Tite Prime Smooth Mattress Protectors shipped free to your home.
Fits all our twin and full-size mattresses.
100% Liquid-Proof.
Lightweight Hypoallergenic fabric sleeps comfortably without changing the feel of the mattress.
Laboratory certified H2Pro liquid proof membrane is dust mite proof, as well as quiet and breathable.
Universal Fit fitted sheet style elastic ensures a secure fit for mattress depths from 6 inches to 22 inches.
15 Year Limited Warranty.
We do not accept returns on Mattress Protectors.
Twin code: SL0PTTMP - Full code: SL0PFFMP.
FedEx Ground Shipping is FREE NATIONWIDE.
With the Malouf mattress protectors, you get an option that avoids all the pitfalls of typical products like this. There is no noisy plastic sound with this product. It is a breathable choice that will ensure comfort throughout the night while also protecting the mattress from damages. It is also easy to care for which is always important for busy parents! When you need an option you can trust, this is a must-have addition to any bedroom. If you have any question about this product, please see the demonstration or feel free to email us with any questions.
Malouf | Mattress Protector | Malouf-Twin-Mattress-Protector